Here at Westview Glass, we live and breathe glass – it's our life's work! So as you can imagine, we find glass itself to be pretty amazing. It's been part of human history for many thousands of years, dating back as far back as 3600 BCE in Mesopotamia; glass products were revered across the globe as a luxury item in ancient times. Today, we see glass everywhere we go – from the windows in your home to the touchscreen on your phone. It's so pervasive in everyday life that people don't think about it much. But of course, we love geeking out over glass, and we're proud to be carrying on a glassmaking tradition that's an important part of humanity's past, present and future. Without further ado, here's some surprising fun facts we hope you'll enjoy; and if you're interested in creating more beautiful views, get in touch with us about our window replacement and installation services!
Glass can be found in nature, and it isn't necessarily transparent.
Even before glassmaking existed, glass has been part of the human story! Back in the Stone Age, our prehistoric ancestors used obsidian, a naturally-occurring glass, to create knives, jewellery, and weapons. Obsidian is made by the natural fusing of rocks and sand into glass that can occur during volcanic eruptions; unlike man-made glass, it isn't transparent but rather is a beautiful shade of black reminiscent of the night sky. Likewise, minerals are widely used to tint glass into a variety of different colours – from stained glass in places of worship, to tinted windows on cars.
Glass is one of the longest-lasting man-made materials.
It takes around a million years for glass to break down and decompose! In fact, we still have plenty of glasswork surviving from the ancient world that looks like it could've been made yesterday.
Glass is mostly made of sand.
Yes, the same sand you'll find at the beach. With the right equipment, you could even make glass with ordinary sand yourself by heating it until it melts into a liquid. Next, it cools into the form we know and love: an amorphous solid.
So, why don't our beaches turn into glass? Because sand doesn't melt until it reaches a whopping 1,700°C. However, there have been situations where ordinary sand has gotten that hot naturally. We've mentioned volcanic eruptions, but there's also Trinitite (a green, glassy substance that left behind after the first atomic bomb) and Libyan Desert Glass (most likely formed by the impact of meteor). Lastly, glass can also be formed when sand is struck by lightning.
Want to know more about our glass repair services?
Glass windows have only been commonly used since the 1600s.
Homes before that time did have windows, but they weren't transparent – they were made from flattened animal horns. The Romans did invent glass windows around 100 A.D. but they didn't really take off until much later. In Asia, paper windows were commonplace, and bamboo was also used.
With glass windows becoming affordable to ordinary people in the 1600s, quality of life was improved – with better visibility came better hygiene and less disease. But even once glass windows were commonplace in Europe, they sometimes came with a rather taxing situation in the form of a window tax. According to Wikipedia, window tax was a property tax based on the number of windows in a house, and to avoid the tax some houses from the period can be seen to have bricked-up window-spaces (ready to be glazed or re-glazed at a later date).
Glass is 100% recyclable.
Glass can be recycled an infinite number of times, and when recycled glass is used for a project, it reduces air pollution by 20% and water pollution by 50% compared to the same project with non-recycled glass. In fact, according to the US EPA, the energy saved from recycling one glass bottle will operate a 100-watt light bulb for four hours.
As we've mentioned, it takes a million years for glass to break down, so make sure to recycle your glass bottles! Here in sunny Western Australia, you can even make a little cash out of your used beverage containers, thanks to the new Containers for Change government program; you'll receive 10 cents for every eligible container you return, with most aluminium, glass, plastic, steel and liquid paperboard drink containers between 150ml and 3L being eligible. Find out more at containersforchange.com.au/wa/.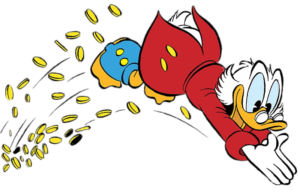 Glass has changed, and is changing, the world.
Glass is pretty interesting stuff, right? If you want to know more, you can visit some amazing glass museums around the world without leaving your house. Check out the Corning Museum of Glass in New York, which has a collection of more than 50,000 glass objects, some over 3,500 years old, and a fascinating website about glass history, innovation, art and design. There's also the stunning Murano Glass Museum just north of Venice, Italy, a museum about the history of glass including the famed local Murano glass. You'll find plenty more glass museums and galleries online – just search for glass museums on Google for a treat for the eyes and mind alike.
Here at Westview Glass, glass is our passion, and we're delighted to have served hundreds of customers over the years, helping them to create better views through our glass repair and installation services such as window installation, glass door installation and more. If you'd like to work with Perth's glass experts to handle your glass repair and installation needs, get in touch!