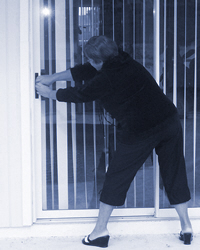 Westview Glass & Aluminium are Perth's experts in sliding door installation. As specialists in aluminium and glass, we specialise in installing and replacing aluminium and glass sliding doors in Perth and all areas in the region. We can also supply & install new handles and locks to aluminium sliding doors in Perth, and so our company is the only brand you need to contact this year.
Our team can deal with all aspects of sliding door replacement and installation, from simple and straightforward jobs to installation jobs that are a little more complicated. With years of experience and professional expertise in the glass and aluminium industries, Westview Glass & Aluminium is the most respected sliding door installation company in Perth today, and that is one of the reasons why hundreds of new customers and clients from Perth and beyond contact us every month.
If you need to find a company you can trust for sliding door installation in Perth, take a moment to read some of the testimonials we publish on this website. That should help you to understand how satisfied our clients and customers are with the glass and aluminium services we provide. Our team will discuss your requirements and then recommend the best ways to assist. We work hard to ensure our prices remain competitive, and that any savings we make through bulk parts purchases get passed on to you.
When you contact us to arrange sliding door installation or replacement in Perth, a member of our team will speak at length about your issue to ensure we can offer the best possible solution.
So, if you need to book some aluminium sliding door installation or replacement in Perth, now is the best time to get in touch with Westview Glass & Aluminium and start the ball rolling. We aim to respond to all emails as quickly as possible, and there is a facility on our website you can use to obtain a free, no-obligation quote from our team. 
For sliding door installation in Perth, Westview Glass & Aluminium is the only company you need to remember this year.
(Please note: Westview Glass does not replace rollers to windows or offer any other maintenance services)
(We also provide glass repairs and emergency glass repairs, and various other door installation services!)