They say that eyes are the window to the soul, and windows are like the windows (literally!) to the home – so why not upgrade them and make them more beautiful?  The team at Westview Glass have been delighted to take part in some gorgeous renovations, helping people turn their house into their dream home with top-notch window replacement.
When people think about upgrading their windows, they're probably thinking of the computer variety, but your OG windows unfortunately often get overlooked. In this article, we'll be covering some of the (many!) benefits of upping your window game and showcasing some homes we've given a facelift to with window replacements and new window installations.
Prettier property = more property value.
Improving the appearance of your property can significantly up your property value, with Money.com and Forbes.com both recommending it as a home renovation project that largely pays for itself, and pointing out that not only do new windows freshen up the way the property looks, they also eliminate drafts that can quickly turn off prospective buyers when you decide to sell. In Perth's tough market, replacing your out-of-style windows with a modern look can help seal the deal.
New windows can keep you comfy and save money.

Did you know that windows are responsible for as much as 30% of residential heat gain and loss? Replacing windows with newer ones can lead to energy efficiency gains. This'll save you on your power bill, help save the ?, and keep you warm in winter, and in summer you'll be nice and cool. (We think keeping cool is pretty cool! #dadjoke)
Enjoy your window on the world.
We love the way that aesthetically beautiful windows make a house into a home. Gorgeous windows make a house less of a place to sleep, and more of a special, unique sanctuary. You'll want to spend time at home more than ever! At Westview Glass and Aluminium, we have plenty of different options to choose from, so you can carefully select windows that are both functional and beautiful.
Your windows are getting worse for wear.
Many of us Perthites live near the coast, where sea salt and coastal winds can wreak havoc with your windows. And with Perth summers tending to be more humid in recent years, corrosion can be a problem. If your windows have become damaged, warped, or broken, there's condensation between the window panes, or they're refusing to stay open, then it's time to look into window repair or even replacement. The team at Westview Glass would love to give you some helpful advice – let's talk!
Showcase: Window Replacements by Westview!
We're proud of our customer service, and proud of our work. Here's some great examples of the work we've done giving Perth homes a fresh new look.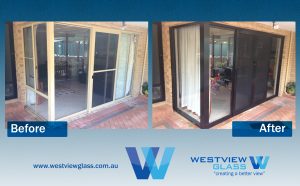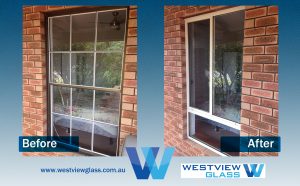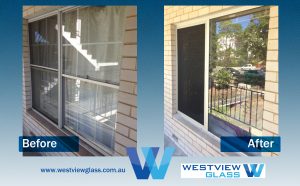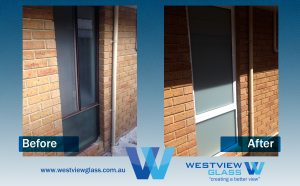 We hope you enjoyed this article! Feel free to get in touch if you'd like to learn more, and watch this space for more glass and aluminium window wisdom. See you next month!